The Century of the Self
n 2002, Adam Curtis and the BBC released a four-part series called "The Century of the Self."

The series tracks how American elites have aggressively used the modern behavioral sciences to persuade, coerce and manipulate the American public into accepting the corporate-government world's version of events as their own.

This seven-minute video which I call "The Assassin of Democracy" focuses on one of the most skillful and amoral expert of all the experts in mass manipulation, Edward Bernays. Bernays got his first taste of the power of propaganda during World War I. He advised US presidents from Woodrow Wilson to Eisenhower and served numerous corporations and business associations. One of his biggest fans was Hitler's propaganda chief, Joseph Goebbels, a fact about which Bernays bragged proudly.

In this clip, we see a pattern that Bernays used over and over again: turn a harmless entity into a fearsome enemy through lies and manufactured news items. Then use the "threat" to justify attack. The subject of this video is Bernays campaign against the democratically elected government of Guatemala in 1953, but you'll have no trouble seeing that this very same method is being used today.
Watch the video here:

---
Wes Penre is an Investigative Researcher and journalist, and the owner of the domain Illuminati News, Zionist Watch and the publisher of the same. He has been researching Globalization and the New World Order and exposed the big players behind the scenes for more than a decade now. He has published his research on the Internet at the above domains, which are currently updated to keep people informed what is going on. He has also done spiritual research to present a solution to the problems of this world. Also check out his MySpace website: http://www.myspace.com/wespenre.
---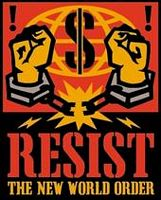 ---
Source: http://www.brasschecktv.com/page/44.html

---
This page may contain copyrighted material, the use of which has not always been specifically authorized by the copyright owner. I am making such material available in my efforts to advance understanding of environmental, political, human rights, economic, democracy, scientific, and social justice issues, etc. I believe this constitutes a 'fair use' of any such copyrighted material as provided for in section 107 of the US Copyright Law. In accordance with Title 17 U.S.C. Section 107, the material on this site is distributed without profit to those who have expressed a prior interest in receiving the included information for research and educational purposes.

---
---
Design downloaded from FreeWebTemplates.com
Free web design, web templates, web layouts, and website resources!