Martyn Stubbs
n March 11, 2000, in front of an assembled audience of UFO enthusiasts and the media, evidence was presented that would appear to indicate the existence of, not one, but two types of unknown extraterrestrial life forms. Labeled "Phenomena One" and "Phenomena Two" by a man who spent several years recording and logging thousands of hours of NASA space shuttle transmissions, this "historic" footage and the story that lay behind its discovery can now be revealed.
Click here to watch:

[01:29:00]
---
Wes Penre is the owner of the domain Illuminati News and the publisher of the same. Please also check out his MySpace website: http://www.myspace.com/wespenre.
---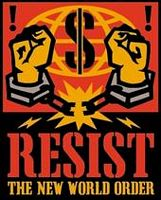 ---
Source: http://video.google.com/videoplay?docid=-3611205436090721403

---
This page may contain copyrighted material, the use of which has not always been specifically authorized by the copyright owner. I am making such material available in my efforts to advance understanding of environmental, political, human rights, economic, democracy, scientific, and social justice issues, etc. I believe this constitutes a 'fair use' of any such copyrighted material as provided for in section 107 of the US Copyright Law. In accordance with Title 17 U.S.C. Section 107, the material on this site is distributed without profit to those who have expressed a prior interest in receiving the included information for research and educational purposes.

---
---
Design downloaded from FreeWebTemplates.com
Free web design, web templates, web layouts, and website resources!