SPIRITUAL


Outside the Box #127
[Featuring David Icke]
by Alex Ansary, Nov 01, 2007



David Icke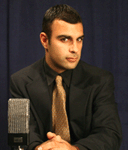 Alex Ansary
lex Ansary is joined by author and lecturer, David Icke, author of 'The David Icke Guide to the Global Conspiracy and How to End it'. We ... all » discussed his perception of the deeper problems that humanity is facing today and why it is happening. David elaborated on the various illusions of separation that much of our species participates in on some level or another. We also discusses some of the adventures that David Icke has experienced that led him to where he is today and where he is headed now.
---
Wes Penre is the owner of the domain Illuminati News and the publisher of the same. Please also check out his MySpace website: http://www.myspace.com/wespenre.
---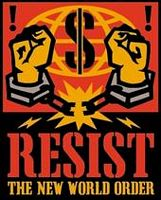 ---
Source: Video.Google

---
This page may contain copyrighted material, the use of which has not always been specifically authorized by the copyright owner. I am making such material available in my efforts to advance understanding of environmental, political, human rights, economic, democracy, scientific, and social justice issues, etc. I believe this constitutes a 'fair use' of any such copyrighted material as provided for in section 107 of the US Copyright Law. In accordance with Title 17 U.S.C. Section 107, the material on this site is distributed without profit to those who have expressed a prior interest in receiving the included information for research and educational purposes.

---