THE NEW WORLD ORDER


Local News Station Confirms Barium in Chemtrails
KSLA News 12 [Jeff Ferrell]



Is U.S. Government Secretly Testing Americans 'Again'?

ould a strange substance found by an Ark-La-Tex man be part of secret government testing program? That's the question at the heart of a phenomenon called "Chemtrails." In a KSLA News 12 investigation, Reporter Jeff Ferrell shows us the results of testing we had done about what's in our skies.

http://www.ksla.com/

Also see, http://www.ncbi.nlm.nih.gov/sites/ent...

Finally, PUBLIC LAW 95-79 [P.L. 95-79] TITLE 50, CHAPTER 32, SECTION 1520 "CHEMICAL AND BIOLOGICAL WARFARE PROGRAM" "The use of human subjects will be allowed for the testing of chemical and biological agents by the U.S. Department of Defense, accounting to Congressional committees with respect to the experiments and studies." "The Secretary of Defense [may] conduct tests and experiments involving the use of chemical and biological [warfare] agents on civilian populations [within the United States]." -SOURCE- Public Law 95-79, Title VIII, Sec. 808, July 30, 1977, 91 Stat. 334. In U.S. Statutes-at-Large, Vol. 91, page 334, you will find Public Law 95-79. Public Law 97-375, title II, Sec. 203(a)(1), Dec. 21, 1982, 96 Stat. 1882. In U.S. Statutes-at-Large, Vol. 96, page 1882, you will find Public Law 97-375.
---
Wes Penre is the owner of the domain Illuminati News and the publisher of the same. Please also check out his MySpace website: http://www.myspace.com/wespenre.
---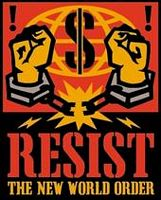 ---
Source: YouTube

---
This page may contain copyrighted material, the use of which has not always been specifically authorized by the copyright owner. I am making such material available in my efforts to advance understanding of environmental, political, human rights, economic, democracy, scientific, and social justice issues, etc. I believe this constitutes a 'fair use' of any such copyrighted material as provided for in section 107 of the US Copyright Law. In accordance with Title 17 U.S.C. Section 107, the material on this site is distributed without profit to those who have expressed a prior interest in receiving the included information for research and educational purposes.

---
---
Design downloaded from FreeWebTemplates.com
Free web design, web templates, web layouts, and website resources!
---