Vaccination - The Hidden Truth
from vaccination.inoz.com, 1998
his is the shocking but extremely informative video documentary "Vaccination - The Hidden Truth" (1998) where fifteen people, including Dr. Viera Scheibner (a PhD researcher), five medical doctors, and other researchers, reveal what is really going on in relation to illness and vaccines.
Ironically, the important facts come from the orthodox medicine's own peer-reviewed research. With so much government and medical promotion of vaccination for prevention of disease, the video is clearly devoted to presenting the other side of the issue that parents and others are not being told.
The result is a damning account of the ineffectiveness of vaccines and their often harmful effects.
It declares that parents are not being told the truth by the media, the Health Department and the medical establishment, with a medical doctor, Dr. Mark Donohoe, confessing that "It is a problem for me that I am part of a profession that is systematically lying to people".
Find out how vaccines are proven to have harmful effects to your health and why do we still have to be vaccinated although there is no real need for it. Although many people simply refuse to believe this, the impeccable documentation presented in this amazing video has changed the minds of many who saw it. (90 min).
Watch the video here:

(01:30:30)

---
Wes Penre is the owner of the domain Illuminati News and the publisher of the same. Please also check out his MySpace website: http://www.myspace.com/wespenre.
---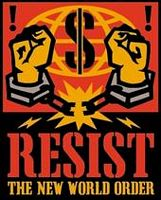 ---
Related articles: Health (as presented by Illuminati News)
---
Source: http://video.google.com/videoplay?docid=8610554679207090010

---
This page may contain copyrighted material, the use of which has not always been specifically authorized by the copyright owner. I am making such material available in my efforts to advance understanding of environmental, political, human rights, economic, democracy, scientific, and social justice issues, etc. I believe this constitutes a 'fair use' of any such copyrighted material as provided for in section 107 of the US Copyright Law. In accordance with Title 17 U.S.C. Section 107, the material on this site is distributed without profit to those who have expressed a prior interest in receiving the included information for research and educational purposes.

---
---
Design downloaded from FreeWebTemplates.com
Free web design, web templates, web layouts, and website resources!
---