The Astro-Physical Lectures of
Dr. William R. Deagle
by Wes Penre, September 03, 2007
t last somebody who has connected the dots. For you who already have researched the New World Order and the Illuminati for a long time, and feel that you still have a million questions (and who doesn't?), these videos are for you. These are the lectures, held on December 7th, 2006, of the amazing William Deagle (MD), whom will teach you how to ask the right questions to find the answers within yourself. These are the most breath-taking lectures I have ever heard; the knowledge and wisdom this man sits on is beyond anything I have encountered so far. He covers it all: 9/11, the portals in Iraq and Iran, which the Illuminati now are trying to open to let evil demonic entities through (thus the Iraq- and the upcoming Iran wars), who God is, how the Universe was created and our role in it, where we, as spiritual beings fit into the picture, and WHO THE ILLUMINATI REALLY ARE!
Dr. Deagle is a toxocologist who participated in classified projects on simulations of bioterror attacks with bioweapons in the late 1990s. He was an 'insider', whom received highly classified information, which he now has decided to come out in public with.
This is hours of watching and listening, but if you neglect these lectures because 'you don't have time', you will miss out on a lot of extremely important information you probably never will get elsewhere.
If any of the video links below go down, please email me and let me know, so I can put them back up again.
Video #1

- Conspiracy Realities of 9/11 to Avian Flu and Beyond (1:29:14)
Video #2

- Technology of the Electronic Cage [not Age] (00:45:13)
Video #3

- Wellness (00:37:31)
Video #4

- Questions for the End of the Age? (1:01:56)
Video #5

- Dr. Deagle Takes Questions from the Audience (00:09:37)
Visit Dr. Deagle on his website, "Clay and Iron"
Contact Dr. Deagle here

---
Wes Penre is the owner of the domain Illuminati News and the publisher of the same. Please also check out his MySpace website: http://www.myspace.com/wespenre.
---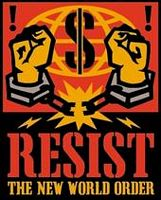 ---
Related information:
Videos: UFOs & Aliens (as presented by Illuminati News)
Articles: UFOs & Aliens (as presented by Illuminati News)
---
Source: http://www.lunahelia.com/deagle/

---
This page may contain copyrighted material, the use of which has not always been specifically authorized by the copyright owner. I am making such material available in my efforts to advance understanding of environmental, political, human rights, economic, democracy, scientific, and social justice issues, etc. I believe this constitutes a 'fair use' of any such copyrighted material as provided for in section 107 of the US Copyright Law. In accordance with Title 17 U.S.C. Section 107, the material on this site is distributed without profit to those who have expressed a prior interest in receiving the included information for research and educational purposes.

---
---
Design downloaded from FreeWebTemplates.com
Free web design, web templates, web layouts, and website resources!
---