CNN Report That Everyone Should See Concerning the Illegal Immigrant Amnesty Bill
CNN , May 23, 2007
Last Updated: Monday, June 25, 2007 08:06:37 PM
hese 2 minutes should be mandatory viewing for every citizen of this country - who still cares, that is. It will undoubtedly raise its ugly head again, so get prepared to jump all over your congressional reps again.

Makes you wonder if there are any sane congressmen left.
Watch the video here: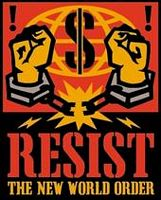 ---
Source: CNN

---
This page may contain copyrighted material, the use of which has not always been specifically authorized by the copyright owner. I am making such material available in my efforts to advance understanding of environmental, political, human rights, economic, democracy, scientific, and social justice issues, etc. I believe this constitutes a 'fair use' of any such copyrighted material as provided for in section 107 of the US Copyright Law. In accordance with Title 17 U.S.C. Section 107, the material on this site is distributed without profit to those who have expressed a prior interest in receiving the included information for research and educational purposes.

---
- - - - - - - -
Disclaimer
- - - - - - - -