"Masters of Truth Fathers of Lies"
Fame 97
Last Updated: Sunday, June 10, 2007 12:25:05 AM
hen, why and where did Freemasonry originate? There is one answer to these questions: We do not know --." This we may not know nor have any proof of - but why then do the Royal Arch Rituals make such play about the Temple of King Solomon and claim three original Grand Lodges and Three original Grand Masters. I hope that as we proceed, the origins will become revealed. The Antients Grand Lodge, formally constituted in l751 coincided with the apparent disappearance of the Great Sanhedrin, the International government of the Jews.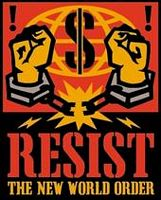 ---
Source: http://www.nireland.com/fame97/

---
This page may contain copyrighted material, the use of which has not always been specifically authorized by the copyright owner. I am making such material available in my efforts to advance understanding of environmental, political, human rights, economic, democracy, scientific, and social justice issues, etc. I believe this constitutes a 'fair use' of any such copyrighted material as provided for in section 107 of the US Copyright Law. In accordance with Title 17 U.S.C. Section 107, the material on this site is distributed without profit to those who have expressed a prior interest in receiving the included information for research and educational purposes.

---
- - - - - - - -
Disclaimer
- - - - - - - -