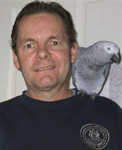 Greg Szymanski
he great divide between Congress and the people becomes crystal clear after reading a letter sent by Sen. A. Wayne Allard (R-Co) to a constituent who felt President Bush should be impeached.
After six years in office, Bush has displayed the arrogance of an outright dictator, openly violating International and U.S. Constitutional laws numerous times while utilizing a compromised Congress and media as well as an apathetic American public to lead America into outright fascism.
Although long overdue, Bush's true motives have finally been made clear, as his support has dipped to record lows and a restless American public are finally openly calling for a total house cleaning, which some observers are claiming may lead to the second American Revolution.
And the letter sent to Sen. Allard by Boulder, Colorado, resident Suanne Skidd, an activist, truth seeker and Harvard graduate, a well as his response, shows just how completely out of control things have gotten in Washington D.C.
Skidd demanded the Republican Senator become accountable to the people while placing a needed check and balance on Bush's criminality.
But instead of receiving adequate assurances the Bush administration crimes would be dealt with in accordance to the will of the people and the law of the land, Sen. Allard's bootlicking reply indicates just how far down the road of fascism America has gone.
Besides Allard's party line reply, Skidd further voiced her concern to the fascism in America by organizing a two-day live truth talk radio show on the streets of Boulder where many residents took the time to voice their concern on the airwaves, many calling for the impeachment of Bush and the end to the policies of what has become known as a New world Order takeover of America.
Skidd help organize the broadcasts, bringing Americans out of their houses to start talking in the streets, as populist talk show host, Greg Szymanski, brought his Investigative Journal and the Republic Broadcasting Network to Boulder Thursday and Friday, June 15 and 16.
"I was quite surprised by the turnout, as many people who listen to Greg and RBN turned out, to show their support, while telling other Americans it's time to get out on the streets and take back America," said Skidd, adding she is in the process of forming a Boulder truth seekers organization patterned after a similar group that started in Austin, Texas, and spread to other cities like Houston and Oklahoma City.
"True American patriots like Bob McFarland, Chuck Collins, Stan Hess, Terry Graham, Jim Meyers and Ged Thompson all came out to talk on the radio this week in downtown Boulder, hoping to inspire Americans to take action."
The following letter sent by Sen. Allard to Skidd indicates why the entire U.S. Congress should be removed for high crimes and treason, as they all are complicit in Bush crimes for failure to act upon probable cause evidence, placing America's future in jeopardy:
Thank you for contacting me about our country's leadership. I appreciate you taking the time to write.
I do not believe that the President, Vice President, or any members of his cabinet have acted in any manner that deserves impeachment. President Bush and his administration have had extremely difficult decisions to make in light of the terrorist attacks on September 11, 2001, and I feel that the Administration has done a good job in leading the country in the War on Terrorism.
Additionally, it is important to remember that within the Constitution of the United States, a system of checks and balances was established to limit the powers of the federal government by dividing the authority of government among the three branches. Therefore, Congress and the Supreme Court provide oversight to what the President and his cabinet members decide to do. These checks and balances have served our republic well over the last 230 years.
Again, thank you for writing to share your concerns. Although our views may differ on this important issue, I really appreciate you taking the time to write. I look forward to hearing from you again. If you would like more information on issues important to Colorado and the nation, please log on to my website at http://allard.senate.gov.
---
Greg Szymanski Greg also has his own daily show on the Republic Broadcast Network. Go to www.rbnlive.com Greg Szymanski is an independent investigative journalist and his articles can been seen at www.LewisNews.com. He also writes for American Free Press and has his own site www.arcticbeacon.com
Listen to my Radio Broadcast live Monday night at 8pm Pacific time on LewisNews, returning Jan. 1 2006 Radio http://webs.lewisnews.com/radio/index.htm. Greg is also regular on Rense.com the first Thursday of every month at 9-10 pm pacific time.