Technology exists to create a totalitarian New World Order and sinister plans to use it on innocent public being covered up by U.S. policy makers.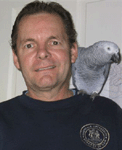 Are you ready for a total elimination of privacy and a robotizing of mankind, as well as an invasion of every thought going through your head?
Are you prepared to live in a world in which every newborn baby is micro-chipped? And finally are you ready to have your every move tracked, recorded and placed in Big Brother's data bank?
Although it seems impossible, plans are well underway to control every move and thought of the American population once the New World Order ends it period of extended violence, a stage of takeover the country is now experiencing.
And since there is very little written in the compliant U.S. media, a story that appeared in the Finnish-language journal, Spekula, tells Americans just how close we are to entering the totalitarian New World Order.
According to the Finnish article, distributed to doctors and medical students, time is running out for changing the direction of military medicine and mind control technology, ensuring the future of human freedom.
"Yet the technology exists to create a totalitarian New World Order," said Rauni-Leena Luukanen-Kilde, MD, a former chief medical officer of Finland. "Covert neurological communication systems are in place to counteract independent thinking and to control social and political activity on behalf of self-serving private and military interests.
"When our brain functions are already connected to supercomputers by means of radio implants and microchips, it will be too late for protest. This threat can be defeated only by educating the public, using available literature on biotelemetry and information exchanged at international congresses."

In her article, entitled Microchip Implants, Mind Control, and Cybernetics, Dr. Kilde claims the U.S. is the main culprit behind the covert use of electronic equipment and weaponry, saying "one reason this technology has remained a state secret is the widespread prestige of the psychiatric Diagnostic Statistical Manual IV produced by the U.S. American Psychiatric Association (APA) printed in 18 languages.
"Psychiatrists working for U.S. intelligence agencies no doubt participated in writing and revising this manual. This psychiatric "bible" covers up the secret development of MC technologies by labeling some of their effects as symptoms of paranoid schizophrenia."
Dr. Kilde added the media has remained "hush hush" about the true intent and purpose behind micro-chipping, saying the perfect cyber soldier can be created with sophisticated equipment and weaponry being used in certain NATO countries since the 1980's.
Listen as Dr. Kilde explains the sinister nature behind the government's use of electronic weaponry as a political means of control:
This secret technology has been used by military forces in certain NATO countries since the 1980s without civilian and academic populations having heard anything about it. Thus, little information about such invasive mind-control systems is available in professional and academic journals.

The NSA's Signals Intelligence group can remotely monitor information from human brains by decoding the evoked potentials (3.50HZ, 5 milliwatt) emitted by the brain.
Prisoner experimentees in both Gothenburg, Sweden and Vienna, Austria have been found to have evident brain lesions. Diminished blood circulation and lack of oxygen in the right temporal frontal lobes result where brain implants are usually operative.
A Finnish experimentee experienced brain atrophy and intermittent attacks of unconsciousness due to lack of oxygen.
Mind control techniques can be used for political purposes. The goal of mind controllers today is to induce the targeted persons or groups to act against his or her own convictions and best interests. Zombified individuals can even be programmed to murder and remember nothing of their crime afterward. Alarming examples of this phenomenon can be found in the U.S.

This silent war is being conducted against unknowing civilians and soldiers by