Martin Luther King Jr.
he US news media likes to present the 1960s in America as a "do your own thing" era.

In reality, the 1960s was an era of brutal political repression including the assassination of John F. Kennedy, Robert F. Kennedy, Malcom X, and Martin Luther King, among many others.

Few people know this, but a court that examined evidence in the Martin Luther King assassination determined that James Earl Ray was not the assassin and that the assassination was the result of a conspiracy.

Di Eugenio points out that before he was murdered, King became an outspoken opponent of the Vietnam War.

April 4, 1968 - Martin Luther King, high profile opponent of the Vietnam War, assassinated

June 4, 1968 - Robert J. Kennedy, high profile opponent of the Vietnam War, assassinated

Click here to watch:

[00:25:47]
---
Wes Penre is the owner of the domain Illuminati News and the publisher of the same. Please also check out his MySpace website: http://www.myspace.com/wespenre.
---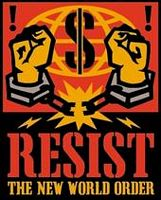 ---
Source: http://www.brasschecktv.com/page/89.html

---
This page may contain copyrighted material, the use of which has not always been specifically authorized by the copyright owner. I am making such material available in my efforts to advance understanding of environmental, political, human rights, economic, democracy, scientific, and social justice issues, etc. I believe this constitutes a 'fair use' of any such copyrighted material as provided for in section 107 of the US Copyright Law. In accordance with Title 17 U.S.C. Section 107, the material on this site is distributed without profit to those who have expressed a prior interest in receiving the included information for research and educational purposes.

---
---
Design downloaded from FreeWebTemplates.com
Free web design, web templates, web layouts, and website resources!