GOVERNMENT INVOLVEMENT & COVER-UPS
UFO - The Greatest Story Ever Denied
JEMWorks, LCC - Jose Escamilla Media, LCC,
[On YouTube Since Dec 24, 2006]
his is one of the best of the whole story of UFO investigation that we have today. It's an "All in One", UFO Prophecy and technology.
In addition to this video, I suggest you also watch the Disclosure Project Video for free online, where 500+ witnesses step forward, willing to testify under oath before the Congress regarding the UFO and Alien cover-up.
People who "were certain" that UFOs and aliens don't exist - even devoted Christians - then watched this video and changed their minds.
The witnesses are high officials with everything to lose (on a personal basis) by coming out to reveal their experiences. Their only security is that they are so many stepping forward at the same time, that the Shadow Government can't do much about it, except neglecting it and meet the exposure with silence.
The evidence is overwhelming...Wes Penre, www.illuminati-news.com.
---
Wes Penre is the owner of the domain Illuminati News and the publisher of the same. Please also check out his MySpace website: http://www.myspace.com/wespenre.
---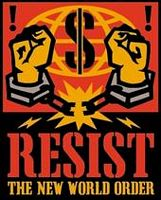 ---
Source: Video.Google

---
This page may contain copyrighted material, the use of which has not always been specifically authorized by the copyright owner. I am making such material available in my efforts to advance understanding of environmental, political, human rights, economic, democracy, scientific, and social justice issues, etc. I believe this constitutes a 'fair use' of any such copyrighted material as provided for in section 107 of the US Copyright Law. In accordance with Title 17 U.S.C. Section 107, the material on this site is distributed without profit to those who have expressed a prior interest in receiving the included information for research and educational purposes.

---
---
Design downloaded from FreeWebTemplates.com
Free web design, web templates, web layouts, and website resources!
---