Patriot Hero Aaron Russo Passes Away
PrisonPlanet, Aug 24, 2007
e were saddened to hear of the passing of activist, film maker, freedom fighter and all round maverick Aaron Russo today, who died today after a long battle with cancer at the age of 64.

Aaron will be remembered fondly for all his achievements, not least of which the excellent America: From Freedom to Fascism, his final movie which exposed the fraudulent basis of the IRS and the Federal Reserve.

Aaron was a real patriot who loved his country and risked his whole career to stand for the truth. He was an example to us all.

Aaron Russo was the Samuel Adams of our day, a stalwart defender of liberty, his passing is greatly mourned but his fiery spirit lives on in all of his great work and in his wife, his children and his film America From Freedom to Fascism.

Our deep condolences go out to Aaron's family and friends at this difficult time.


God Speed Aaron, we salute you.

Below is a video interview that Alex Jones conducted with Aaron after the two were able to meet for the first time in January of this year.
---
Wes Penre is the owner of the domain Illuminati News and the publisher of the same. Please also check out his MySpace website: http://www.myspace.com/wespenre.
---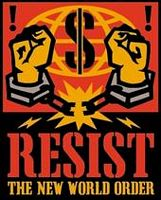 ---
Source: http://www.infowars.com/articles/media/russo_patriot_hero_aaron_russo_passes_away.htm

---
This page may contain copyrighted material, the use of which has not always been specifically authorized by the copyright owner. I am making such material available in my efforts to advance understanding of environmental, political, human rights, economic, democracy, scientific, and social justice issues, etc. I believe this constitutes a 'fair use' of any such copyrighted material as provided for in section 107 of the US Copyright Law. In accordance with Title 17 U.S.C. Section 107, the material on this site is distributed without profit to those who have expressed a prior interest in receiving the included information for research and educational purposes.

---
---
Design downloaded from FreeWebTemplates.com
Free web design, web templates, web layouts, and website resources!
---