Last Updated:
Wednesday, August 01, 2007 03:30:07 AM
Wednesday, August 01, 2007
Just One Example Of Who 'They' Are In Media
from Ted Twietmeyer, Aug 01, 2007
Last Updated: Wednesday, August 01, 2007 03:30:07 AM
he next time someone challenges you for using the phrase "they control the media" you can give them a very specific, accurate answer.

It is "they" who control the influential and popular websites, news and media. Also interesting in the list are websites and cable news channels well known for practicing outright censorship are here, too.

And they OWN myspace.com, too.

Here are the facts about News Corporation.

News Corp. has recently announced a desire to buy The Wall Street Journal. And at the top of the Board of Directors is Ruppert Murdoch.

MEDIA

FOX Broadcasting Company
FOX Sports Australia
FOX Television Stations
FOXTEL
MyNetworkTV
STAR

CABLE

Fox Movie Channel
Fox News Channel
Fox College Sports
Fox Sports Enterprises
Fox Sports En Espanol
Fox Sports Net
Fox Soccer Channel
Fox Reality
Fuel TV
FX
National Geographic Channel United States National Geographic Channel Worldwide
Speed
Stats, Inc.


DIRECT BROADCAST

BSkyB
DirecTV
Sky Italia


MAGAZINES

Big League
Inside Out
donna hay
ALPHA
News America Marketing
Smart Source
The Weekly Standard
Gemstar - TV Guide International Inc.
TV Guide


NEWSPAPERS

Australasia
Daily Telegraph
Fiji Times
Gold Coast Bulletin
Herald Sun
Newsphotos
Newspix
Newstext
NT News
Post-Courier
Sunday Herald Sun
Sunday Mail
Sunday Tasmanian
Sunday Territorian
Sunday Times
The Advertiser
The Australian
The Courier-Mail
The Mercury
The Sunday Mail
The Sunday Telegraph
Weekly Times

United Kingdom
News International
News of the World
The Sun
The Sunday Times
The Times
Times Literary Supplement


USA
New York Post


BOOKS

HarperCollins Publishers
Australia
Canada
Children's Books
United States
United Kingdom
Zondervan


FILM

Fox Studios Australia
Fox Television Studios
Twentieth Century Fox Film
Twentieth Century Fox Home Entertainment
Twentieth Century Fox Licensing And Merchandising
Twentieth Century Fox Television


OTHER

Broadsystem
Fox Interactive Media
MySpace
IGN Entertainment
Rotten Tomatoes
AskMen
FoxSports.com
Scout
WhatIfSports
kSolo
Fox.com
AmericanIdol.com
Spring Widgets
Milkround
National Rugby League
NDS
News Digital Media
News.com.au
FoxSports.com.au
CARSguide.com.au
careerone.com.au
truelocal.com.au
homesite.com.au
in2mobi.com.au
News Outdoor

Fox Interactive Media
NDS Group
News Digital Media


BOARD OF DIRECTORS

K. Rupert Murdoch
Chairman and Chief Executive Officer
News Corporation

José María Aznar
President
FAES - Foundation for Social Studies and Analysis
Former President of Spain

Peter Barnes
Chairman
Ansell Limited

Chase Carey
President and Chief Executive Officer
The DIRECTV Group, Inc.

Peter Chernin
President and Chief Operating Officer
News Corporation

Kenneth E. Cowley
Chairman
R.M. Williams Holdings Pty. Limited

David F. DeVoe
Chief Financial Officer
News Corporation

Viet Dinh
Professor of Law
Georgetown University

Rod Eddington
Non-Executive Chairman for
Australia and New Zealand

JPMorgan
Andrew S.B. Knight
Director
Rothschild Investment Trust C.P

Lachlan Murdoch
Illyria Pty Ltd

Rod Paige, Ed.D.
Chairman
Chartwell Education Group, LLC

Thomas J. Perkins
Partner
Kleiner, Perkins, Caulfield & Byers

Arthur M. Siskind
Senior Advisor to the Chairman
News Corporation

John L. Thornton
Professor of Global Leadership
Tsinghua University of Beijing
---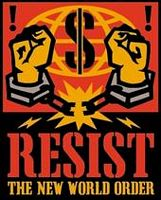 ---
---
Sources: http://www.newscorp.com; http://www.rense.com/general77/justone.htm

---
This page may contain copyrighted material, the use of which has not always been specifically authorized by the copyright owner. I am making such material available in my efforts to advance understanding of environmental, political, human rights, economic, democracy, scientific, and social justice issues, etc. I believe this constitutes a 'fair use' of any such copyrighted material as provided for in section 107 of the US Copyright Law. In accordance with Title 17 U.S.C. Section 107, the material on this site is distributed without profit to those who have expressed a prior interest in receiving the included information for research and educational purposes.

---
- - - - - - - -
Disclaimer
- - - - - - - -