Kanata Hotel Hosts High-Level Power Group
CBC News, June 09, 2006
Last Updated: Saturday, June 10, 2006 10:42:42 AM

It is great that mainstream media is covering this event, and the article is good and objective.

A very important issue to be added here, though, is that on most Bilderberger meetings (if not all of them) the head of the Media, like The Washington Post and The New York Times, have also been present. This means that the Power Elite and the Media have secret agreements, NOT to reveal certain things to the public and to cover up events and future plans, which would be of public interest.
- - Wes Penre, Illuminati News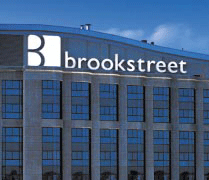 Brookstreet Hotel, meeting place for Bilderberg
serene setting in Ottawa's west-end Kanata suburb has been transformed into a four-day festival of black suits, black limousines, burly security guards and a bevy of conspiracy theories.
The security outside the Brookstreet Hotel is much tighter than it is on Parliament Hill. Inside, the CBC was told, all guests were asked to check out at 8:30 a.m. on Thursday.
The hotel appears to be hosting the annual meeting of one of the world's most secretive and powerful societies: the Bilderberg group. But, of course, no one will admit it.
The Bilderberg group includes European royalty, national leaders, political power brokers, and the heads of some of the world's largest companies.
The "Bilderberg" title comes from what is generally recognized to be the location of its first official meeting in 1954 — the Hotel de Bilderberg in Oosterbeek near Arnhem in the Netherlands.
People who follow the Bilderberg group say it persuaded Europe to adopt a common currency, and, among other things, persuaded Bill Clinton to support the North American Free Trade Agreement.
They say the members of the Bilderberg group will spend this week deciding what to do about high oil prices and how to lessen the instability of Iran.

David Rockefeller
"David Rockefeller is going to be here. Henry Kissinger is going to be here. Wolfowitz, the president of the World Bank, is going to be here. Rodrigo [de] Rato, who is the president of the International Monetary Fund, is going to be here," says Daniel Estulin, who has written a book about the Bilderberg group.
Another author, Jim Tucker, who has followed the Bilderberg group for the last 30 years, told CBC News he is troubled by all the secrecy.
"Officials of the United States government [should not] have a private meeting with private citizens about public policy," Tucker says.
He says some of the world's most pressing issues will be discussed at the meeting in Kanata.
"Of course, Iraq [will be discussed], whether we invade Iran. I think I'm personally sure the European Bilderbergs will oppose any all-out invasion of Iran. They may go along with surgical strikes — something short of a land invasion — this is what I think, not what I know," Tucker says.
Officials at the Brookstreet Hotel said there was nothing special going on there Thursday. However, they can't explain why the hotel parking lot has been cleared of all cars, and there are security guards at every entrance.
- - - - - - - - - - - - - - - - - - - - - - - - - - - - - - - - - - - - - - - - - - - - - - - - - - - - - - - - - - - - - - -
This page may contain copyrighted material, the use of which has not always been specifically authorized by the copyright owner. I am making such material available in my efforts to advance understanding of environmental, political, human rights, economic, democracy, scientific, and social justice issues, etc. I believe this constitutes a 'fair use' of any such copyrighted material as provided for in section 107 of the US Copyright Law. In accordance with Title 17 U.S.C. Section 107, the material on this site is distributed without profit to those who have expressed a prior interest in receiving the included information for research and educational purposes.
- - - - - - - - - - - - - - - - - - - - - - - - - - - - - - - - - - - - - - - - - - - - - - - - - - - - - - - - - - - - - - -
- - - - - - - -
Disclaimer
- - - - - - - -